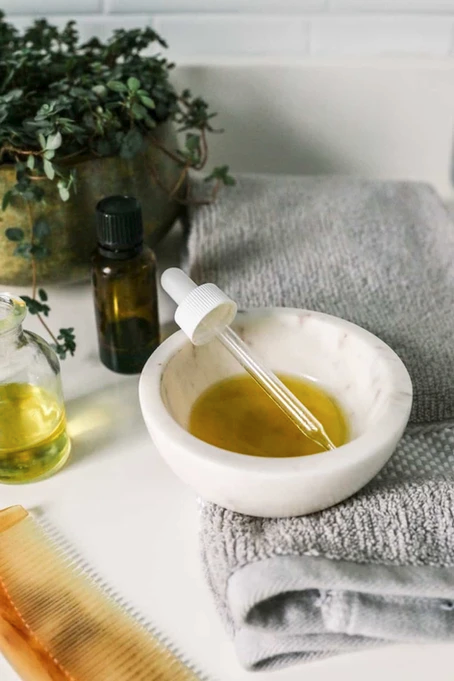 Scalp Massages: The Surprising Benefits You Need to Know
Neveah Alewine
This was brought to you by The Head Spa Studios.
How much do you know about a Scalp Massage?
scalp massages aren't just about relaxation and what a usual massage would represent, there's much more importance. Today, we'll be talking about why scalp massages are crucial for having a happy healthy scalp. ❤️
Where It All Starts 🏁
Promoting hair growth: Scalp massages increase blood flow to the hair follicles, which can help stimulate hair growth and prevent hair loss. It all starts with the circulation of blood. We need blood in order to keep those pores pumping and energized. It's so important to drink lots of water and stay hydrated to encourage blood flow to the scalp. Without that important hydration; just like your body, your scalp goes through the consequences of your lack of fluids.
Another importance is in order to keep a healthy scalp you must keep your scalp pliable, which means to keep the scalp moving. Scalp massage improves scalp health. Scalp massages can help increase pliability of the scalp and improve scalp movements, which can improve the overall health and condition of the scalp.
A good example would be someone who lost their hair to male/female pattern baldness versus someone who shaved their head.
The scalp of someone who has no hair from the male/female pattern baldness is tight and shiny almost like glass. Not pliable. On the other hand, someone with a shaved head, their scalp isn't as tight and you can still see the scalp pores so it's not shiny.
Lastly, although the massage isn't strictly about relaxation, it is helpful. Scalp massages reduce stress and tension. Massaging the scalp can help relieve stress and tension by promoting relaxation and reducing muscle tension in the scalp and neck.
Special salon service that uses scalp massage.
The Head Spa is a preventative scalp experience. This service includes scalp massage, essential oils and provides solutions for scalp disorders. It helps with conditions like seborrheic dermatitis, psoriasis, alopecia, female pattern baldness etc… Ensuring that your scalp has consistent care is really important.
Scalp Massages Start Progress
Now you've got your scalp moving, and you've been drinking water and staying hydrated and now you've got to add essential oils into your scalp care routine.
Massaged the appropriate essential oils into your pores for scalp health. Use all 3 of those techniques together for a powerful hair growth experience. It's recommended to even do a scalp massage at home, it's healthy, it's do-able, you can have someone assist you whatever you please.
Conclusion ❤️
The purpose of a scalp massage isn't simply 'just a massage for your scalp',there are so many crucial and beneficial properties that help your healthy hair growth plan prosper, but not only does just a scalp massage help your hair grow.
The top 3 things to remember about your scalp is to keep the blood flowing, keep your scalp moving, and use the appropriate essential oils when massaging to keep your scalp pliable.
If you have any questions about how to incorporate essential oils into your salon experience or where you can learn professional scalp massage techniques, check out the website!!
Instagram: @theheadspastudio
YouTube: https://youtube.com/c/BeUtify
The website: theheadspastudio.com
If you'd like to hear more from Rayshone through video, click the link: https://youtu.be/dpGPI6rFhQc